The incredible edible Egg is an extremely popular protein that goes well with virtually any dish—stir-fry, salad, casseroles, and toast (of course) to name a few. With 6 grams of protein and 13 essential vitamins and minerals—including brain-healthy choline and vitamin D—one large egg boasts a pretty impressive nutrient profile. Since the 2015 Dietary Guidelines for Americans did away with cholesterol recommendations, there are zero reasons to avoid eggs. (In fact, here is why you should eat more of them)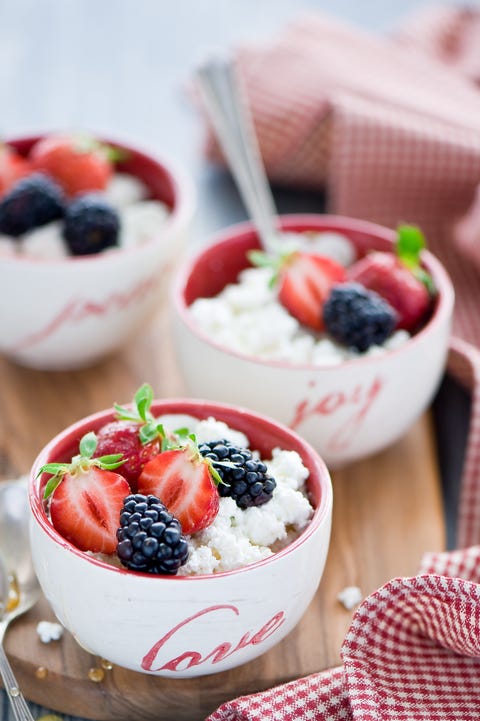 Cottage cheese doesn't get nearly enough love. At roughly 12 g of protein and 100 calories per ½ cup, it's a satisfying midday snack and a great source of calcium.
Power up your protein: Cottage cheese tastes great paired with fruit, but you can get creative with it. Try sneaking it into foods that are otherwise low in protein, like with this cottage cheese pancakes recipe or topped on toast instead of your go-to avocado.