Punsters gather round. I know that for some people, Halloween is just a fun excuse to wear a risqué outfit, splurge on a wild wig to test-drive a new hair color, or finally show off the make-up skills they've acquired via many solitary hours of YouTube tutorials (no shade, we all do it). But for you, my dear Halloween pun-kins (see what I did there?), a few ideas for punny Halloween 2018 costumes are a chance for your wit to shine and to show how clever you really are. Funny Halloween costumes can be risky because people might have to work a little harder to get to the punchline of what you're wearing — but don't let that put you off. In fact, that's totally OK — because once they do get to the punchline, they'll surely appreciate it. And you'll get cred for having put more thought into your Halloween costume apart from "I guess I'll wear all black with a pair of cat ears again" (again, no shade, we all do it). Win-win!
That in mind, check out these punny Halloween costume ideas that are easy to throw together with just a few items — and, even better, that won't break the bank. Happy Halloween!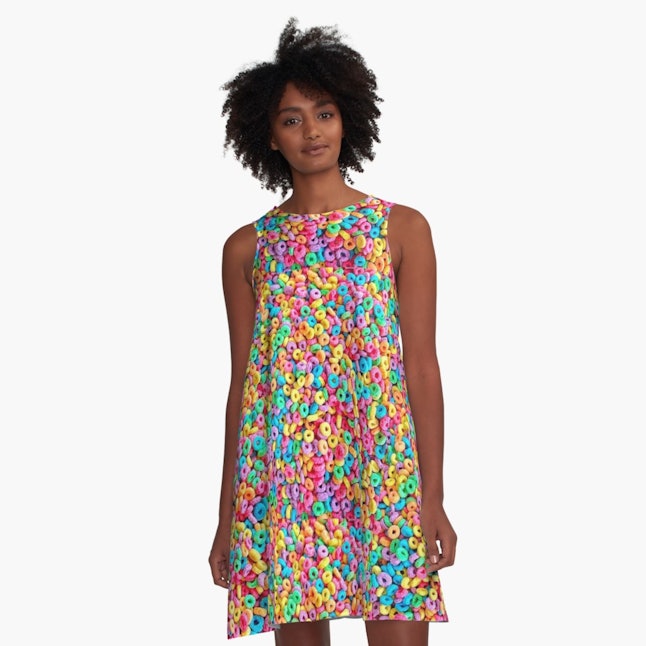 If you've got every serial-killer-themed true crime doc and podcast queued up on repeat like I do (please help me), you can stay on-brand but lighten the mood by being a cereal killer instead. Go next level by carrying your belongings around in a fake-blood-spattered cereal box, too.